Here's a little story about how Emily Cutchen became Grandma.
76 years ago today, Emily Sue Cutchen was born in Newville, Alabama.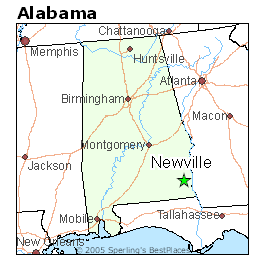 15 years later, Sue (as she was being called) would marry her high school sweetheart, Don Pitts. Don, a baseball player, was a few years older than her, already out of high school and about to enlist in the US Air Force.
And a little more than a year after that, at the age of 16, she gave birth to her one and only child, Donna Sue. (Be sure to take note of the clever joining of names.) Since Don was away fighting wars and all that jazz, Donna Sue and Sue were very close. They had many adventures and enjoyed a mother/daughter relationship envied by many.
Sue and Donna Sue showing some skin at the Beach.
Jump to 1979: Donna Sue had just finished her Masters in the big city of Birmingham and returned to Dothan, close to home, to practice as a Speech Pathologist. She gets set up on a blind date with Fred, a charming baseball player-turned-salesman, fresh from New Orleans (with the accent and olive skin to prove it). She marries him six months later, mainly, she jokes, because he looked like Burt Reynolds.
Fred and Donna Sue, late 70s/early80s
Just a few years later, at the young age of 46, Sue became Grandma, a name she is known to by many, when Donna Sue had her first daughter, Lauren (that would be me). And for a second time two years later, when Natalie was born.
Lauren, Natalie, and Donna Sue... sometime in the 80s.
And a good example of my sister's former mullet and Mom's feathered 'do.
The years between 1984 and the present have been good and bad, brought joy and tears, as life tends to do. My grandmother has buried not only her parents and her in-laws, but 12 older brothers, sisters, and their spouses; a few nephews; and in 2009, her husband of nearly 60 years. But also in those years, she's been the matriarch of a family. "Aunt Sue" to numerous nieces and nephews (you can imagine how many when you have 12 siblings) and "Grandma" to everyone else. She's the storyteller. The cooking teacher (and the primary chef). The daredevil, forcing her not-yet-teenage granddaughter (that would be me) onto roller coasters and the double-decker Ferris wheel at the Peanut Festival... just so she didn't have to ride by herself. The Rummy Coach. The listener. The supporter.
She is also one of the primary people in my life who have never made me doubt that I have been loved as much as any little (and now slightly older) girl can be loved. Grandma is always on my team. There aren't all that many folks I can say that about. It's the stuff of a good therapy session.
Natalie, Lauren, and Grandma - Christmas 2010
So Happy Birthday to my Grandma! And Cheers to many, many more!